Skytrain & DJ Mark
Op zaterdag 4 november komen Skytrain & DJ Mark terug bij Manifesto voor een geweldige show vol bekende soul- en danceclassics.
Skytrain heeft ook nu weer hard gewerkt aan een fris en afwisselend repertoire en is klaar voor een avond vol dans en zang. De twee zangeressen Jaloe de Vries en Joy Zuiker worden opgestuwd door een uitgebreide ritmesectie met Sanne Beentjes op tenor sax en Klaas Petter op trompet. Daarnaast zien en horen jullie John Benrath op drums, Edwin Siemons op bas, Fai Cheung op gitaar en Paul Stroomer op toetsen. Emke Douwe Ottema zorgt voor een perfecte geluidsmix. Skytrain speelt bekende dansnummers van Bee Gees, Tower of Power, Silk Sonic, Justin Timberlake, Aretha Franklin, Tavares, Dan Hartman, Earth, wind and fire, Bruno Mars en van vele anderen. DJ Mark draait de beste en leukste van Vinyl.
Laat je meenemen met Skytrain & DJ Mark door hun enthousiasme en een super sound. Trek je dansschoenen aan, smeer je keel: dans en zing volop mee met Skytrain.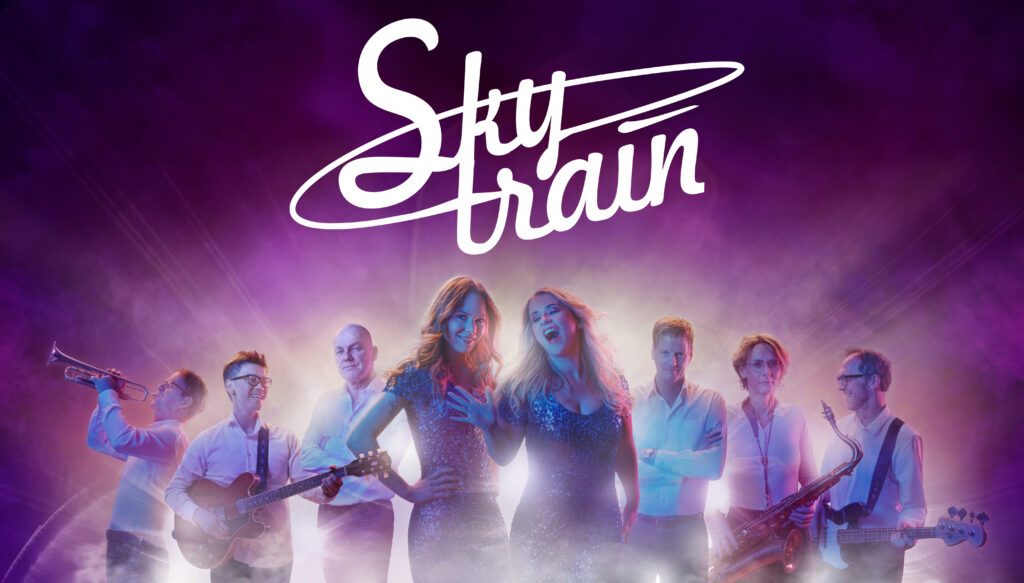 Ticket info:
za 4 november 2023 - 20:00
Skytrain & DJ Mark
Zaal open 20.00 uur , aanvang 21.00 uur
Tickets € 11,50 (ex fee 1.90 per bestelling) / deur € 14,50