Nick Cave Tribute
Gekochte kaarten blijven geldig, kan je niet op deze nieuwe datum stuur dan voor 1 september je e-ticket naar info@manifesto-hoorn.nl o.v.v. ibannummer.
Wie de naam Nick Cave hoort denkt aan The Bad Seeds, aan de Netflix hitserie Peaky Blinders met zijn intro-song Red Right Hand, aan zijn zoon die op 15-jarige leeftijd om het leven kwam of aan songs als Into My Arms. En, misschien met gemengde gevoelens, ook aan Kylie Minogue en hun hit samen; Where The Wild Roses Grow.
De gast die een bijna ongenaakbaar leven leidde rond sex, drugs en rock 'n' roll kennen we tegenwoordig als sympathieke en innemende man waar je geen genoeg van kunt krijgen. De Nick Cave Tribute band weet als geen ander eenzelfde dynamiek te brengen zoals alleen the man himself dat kan. Theatraal en vol overgave zal deze spiksplinternieuwe formatie in anderhalf uur een ruime variatie aan nummers brengen. Denk aan songs als Mercy Seat, Ship Song, Deanna, The Good Son, Straight To Youn en Push The Sky Away.
De band bestaat uit muzikanten van Reservoir Dogs Band, The Jaydees, Dishking,Grammylou, Klerkx and The Secret , DJ Miss Monica, Jace and many many more.
Bandleden:
Tino Boley-vocals
Jason de Laat- gitaar en vocals
Derrick van Schie- toetsen-gitaar en vocals
Luc Broers- bas en vocals
Rob Klerkx- drums, vocals
Anastasija Zvirbule – viool en vocals
Robby &  The Secret is
Influenced by; Americana, Grunge, Psychedelic film music, Alternative pop, Psychedelic rock.
The Secret is
Inspired by;
Pink Floyd, Nick Cave, Ryan Adams, Ray Lamontagne, Mark Lanegan, Pearl Jam, The Black Crowes, Sigur Ros.
The Secret is 
A creator, writer together with super experienced rootsy musicians.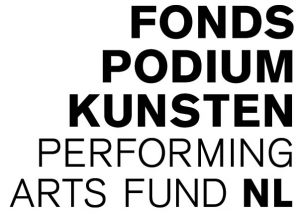 Ticket info:
za 22 oktober 2022 - 20:00
Nick Cave Tribute
support; Robby & the Secret
Zaal open 20.00 uur, aanvang 21.00 uur
Tickets € 10 vvk (ex fee € 1,50 per bestelling) / deur € 14