The Depression Club + Westone – wordt uitgesteld
We gaan dit concert verplaatsen naar een nog vast te stellen nieuwe datum in 2022.
Hard, groots, meeslepend en alles verwoestend, 'like lumbering giants in a shamefulparade'. Zo valt The Depression Club het best te omschrijven. Bombastische, gitaar-gedreven songs met een melancholisch randje vol beukende riffs en eigenwijze arrangementen. Een mix tussen Queens of The Stone Age, Muse en Nirvana, met de uitstraling van The Cure na een nachtje stappen. Na succes te hebben vergaard met een handvol singles (song van het jaar bij IndieXL, geplande tour in Schotland en Duitsland) brengt het weemoedige viertal nu hun eerste EP uit. En met een titel als 'there's nothing funny about making people laugh' is duidelijk dat The Depression Club niet vies is van een flinke dosis ironie op z'n tijd.
Socials:
Facebook: https://www.facebook.com/depressionclubofficial/?modal=admin_todo_tour
Instagram: https://www.instagram.com/the_depression_club_official/
Soundcloud: https://soundcloud.com/user-417009112
Westone

Uit de dieptes van Hoorn kwamen de drie rock-veteranen bijeen om een droom waar te maken: een keiharde rockformatie neerzetten waarmee zij eindelijk hun krachten bundelen. Met littekens, whisky en een mokerslag aan geluid gingen ze op pad met rauwe rockstampers. Catchy en opzwepend, maar vooral hard en genadeloos. Ze waren te gast bij Giel Beelen, speelden shows in onder anderen Manifesto en P3, en stonden met hun debuut EP op nummer 1 van de IndieCharts.
Ze waren te gast op verschillende radiostations en verschenen op NH Nieuws met de aankondiging van hun crowdfunding, waarmee zij in de zware tijden van afgelopen jaar een analoog album konden opnemen. Net op pad, maar nu al behoorlijk in trek bij trouwe fans van over de hele wereld.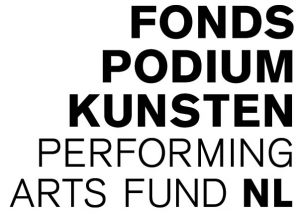 Ticket info:
za 4 december 2021 - 20:00
The Depression Club + Westone - wordt uitgesteld
Zaal open 20:00 uur, aanvang Westone 20.30 uur
Tickets € 10 (ex fee € 1,50 per bestelling)