MAGNETS AND MIRACLES: A tribute to Pink Floyd

Uit het oude havenstadje Hoorn komt een nieuwe groep gedreven muzikanten met hun frisse en ambitieuze tribute aan Pink Floyd.
Magnets and Miracles onderscheidt zich, in geluid en beeld, door in hun set nummers als Astronomy Domine, One Of These Days en het epische Echoes toe te voegen aan bekendere nummers van de big four; Dark Side Of The Moon, Animals, Wish You Were Here en The Wall.
Met (voormalige) leden van onder andere The Titanium White, The Depression Club, Jacco Gardner, Two Shakes of a Lamb's Tail en The Polyframes beloven zij een show voor alle zintuigen die eer doet aan het oeuvre van de vijf uit London.
— LINKS —
Beluister ons live-album 'Live at the Cinema' hier: https://magnetsandmiracles.bandcamp.com
Wekelijks verschijnen er livevideo's op ons YouTube kanaal: https://www.youtube.com/channel/UCfOqtxuFgLsbRRpAmAHcTLw
Facebook: https://www.facebook.com/magnetsmiracles1/
Instagram: https://www.instagram.com/magnets_miracles/
Website: https://magnetsandmiracles.nl/
— BANDLEDEN —
Brent Emmerink
Jos van Tol
Rhythm Haakman
Johan Kroeze
Nick Haakman
Megan Roele
Jayne Bordeaux
Patricia Swart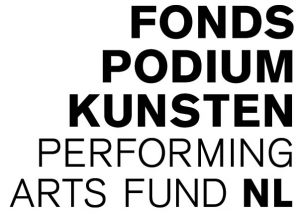 Dit cookie biedt de mogelijkheid om videoreviews van bands op 'Youtube' te bekijken. Zonder dit cookie kunnen we u minder goed informeren over wat u van een optreden in Manifesto-hoorn mag verwachten.
Als u dit bericht accepteert, wordt uw keuze opgeslagen en wordt de pagina vernieuwd.
Ticket info:
vr 16 december 2022 - 20:00
MAGNETS AND MIRACLES: A tribute to Pink Floyd
Zaal open 20:00 uur, aanvang 21:00 uur / tickets vvk € 15 (ex fee 1,50) / deur € 18